Learning from the experiences of other marketers and business owners offer deep insight toward attracting, persuading, and selling online. The list below includes classic books on marketing which are relevant today, along with a few modern thinkers who are "crushing it" when it comes to generating revenue online.
So, for those of you serious about building an online business, here are 9 of the best marketing books to expand and improve your money-making skills.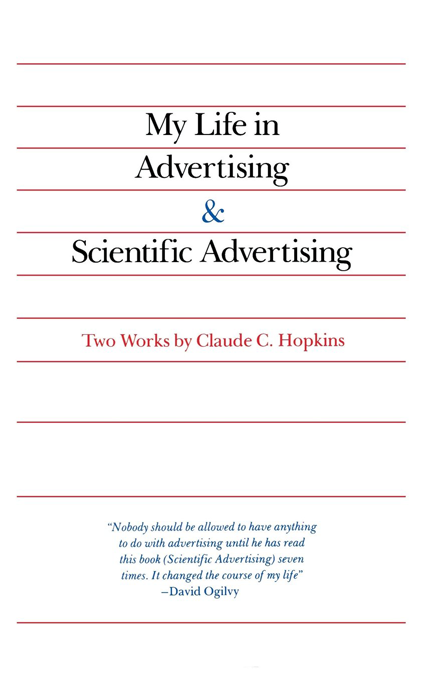 #1. My Life in Advertising & Scientific Advertising by Claude Hopkins
Written in 1923, Claude Hopkins, aka "The Father of Advertising," reveals techniques and strategies for advertising in "My Life in Advertising" as well as his best selling book "Scientific Advertising."
Instead of persuading you to read this book, we'll let the wise words of David Ogilvy guide your decision, "Nobody should be allowed to have anything to do with advertising until he has read this book seven times. It changed the course of my life."
The best ads ask no one to buy. That is useless. Often they do not quote a price. They do not say that dealers handle the product. The ads are based entirely on service. They offer wanted information.
---
[ DOWNLOAD THE E-BOOK | GET A COPY ]
---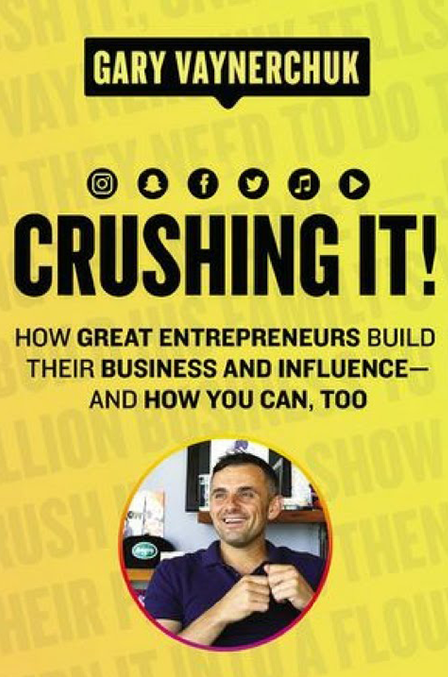 #2. Crushing It! by Gary Vaynerchuk
Gary Vaynerchuk is a modern-day guru when it comes to building and scaling an online business. Throughout his early 20s, he put his parent's wine store online and grew sales from $3 million to $60 million in just five years.
Crushing It! reveals the lessons and inspiration from real-world business giants who own multi-million dollar companies and offers practical advice to building a profitable online business.
We highly recommend following Gary's Instagram for a daily dose of no-bullsh*t business tips and advice.
Even if your ambitions are huge, start slow, start small, build gradually, build smart.
---
[ DOWNLOAD THE E-BOOK | GET A COPY ]
---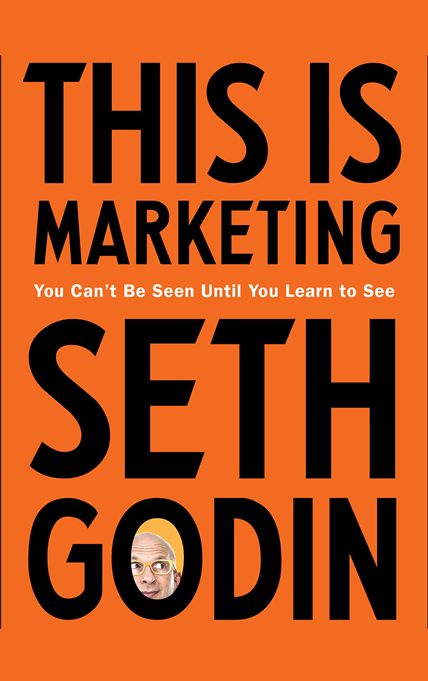 #3. This is Marketing by Seth Godin
Seth Godin is a marketing visionary that built Yoyodyne, a marketing platform that used contests, online games, and scavenger hunts to its users, which sold to Yahoo! for $30 million. His book, This is Marketing, delivers game-changing advertising, marketing, and sales strategies that can be added to any business' marketing plan.
If your current marketing ideas are getting you no returns or you simply want to find a fresh perspective on marketing methods that actually work, give this book a read.
In a crowded marketplace, fitting in is a failure. In a busy marketplace, not standing out is the same as being invisible.
---
[ DOWNLOAD THE E-BOOK | GET A COPY ]
---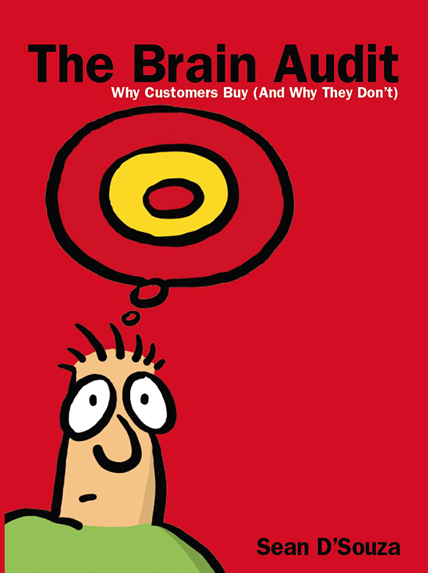 #4. The Brain Audit by Sean D'Souza
This easy-to-read book that focuses on the psychology of selling, taps into the fundamental behaviors of people and their motivations to buy (or not buy) from you. Sean D'Souza takes you on a 7-step journey that show you how to leverage the problem, solution, target profile, trigger, objections, testimonials, risk reversal, and uniqueness to improve your selling process.
For those of you who feel like selling must be pushy and feel sleazy, Sean's book shows you that it doesn't have to be this way. The 'Brain Audit' is a simple system that helps you identify opportunities to improve your sales based on human psychology.
We're selling on price, but buyers are buying on value. Price dominates when there is an absence of information to demonstrate increased value.
---
[ DOWNLOAD THE E-BOOK | GET A COPY ]
---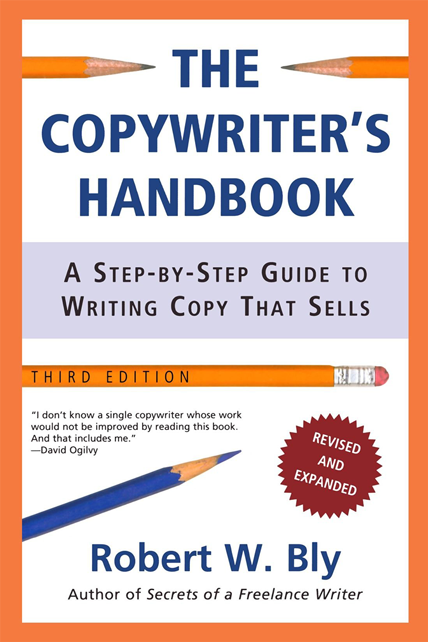 #5. The Copywriter's Handbook by Robert W. Bly
Copywriting is an important part of marketing. Perhaps, the success of any marketing campaign comes down to how effective the marketing message is written.
In Robert Bly's book, The Copywriter's Handbook, you can learn the art of selling with words. You should probably get a copy of this book and give it to your marketing team as a mandatory part of their training. The lessons inside teach you how to structure words that do one thing: sell.
When prospects see your ad, they make a quick decision, usually in a couple of seconds, to read it or turn the page, based largely on the subject line.
---
[ DOWNLOAD THE E-BOOK | GET A COPY ]
---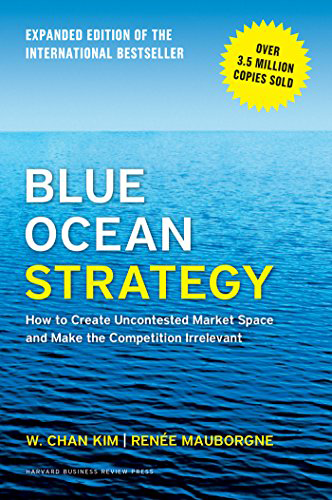 #6. Blue Ocen Strategy by Renée Mauborgne and W. Chan Kim
Blue Ocean Strategy is a marketing theory from Renée Mauborgne and W. Chan Kim. It takes a systematic approach to understand market competition and how to position your business as the market leader.
The idea suggests that "Blue Oceans" are untapped market places with little to no competition. Whereas "Red Oceans" are a cut-throat, competitive environment that can cause a new business to bleed out without a fighting chance to survive. Which ocean will you swim in?
Value innovation is the cornerstone of blue ocean strategy. We call it value innovation because instead of focusing on beating the competition, you focus on making the competition irrelevant by creating a leap in value for buyers and your company, thereby opening up new and uncontested market space.
---
[ DOWNLOAD THE E-BOOK | GET A COPY ]
---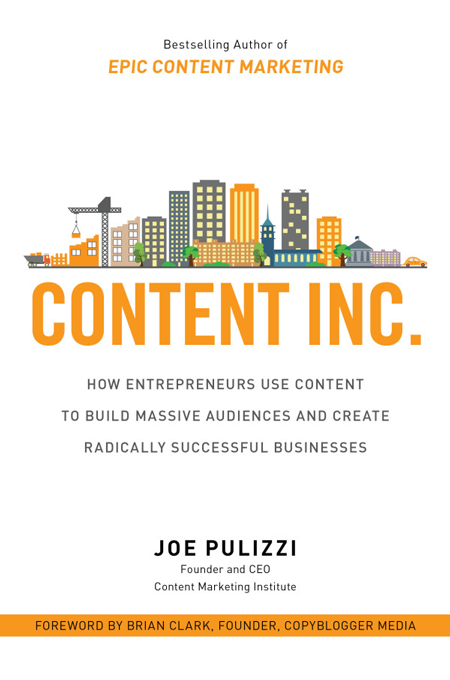 #7. Content Inc. by Joe Pulizzi
Looking for a way to visualize, launch, and monetize your online business? Joe Pulizzi's Content Inc. delivers a powerful content marketing strategy that focuses entirely on generating revenue online.
This book reverse engineers the business world by offering a 6-step approach to creating content and delivering it to your target market. Give this book a read if you're looking for a sustainable solution for your online business.
A blog post is like a miniskirt … it needs to be long enough to cover the essentials but short enough to keep it interesting.
---
[ DOWNLOAD THE E-BOOK | GET A COPY ]
---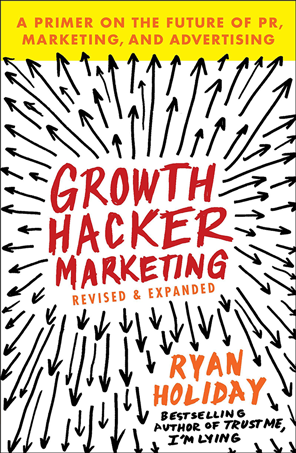 #8. Growth Hacker Marketing by Ryan Holiday
This buzz word is blowing up in the marketing world: Growth Hacking. It focuses on achieving massive growth in a short time while using the smallest budget possible.
Ryan Holiday's best selling book, 'Growth Hacker Marketing,' breaks down the rules to going big along with a few examples to prove it. So, if you need a big boost to your marketing game, this is your ticket to get there.
The end goal of every growth hacker is to build a self-perpetuating marketing machine that reaches millions by itself.
---
[ DOWNLOAD THE E-BOOK | GET A COPY ]
---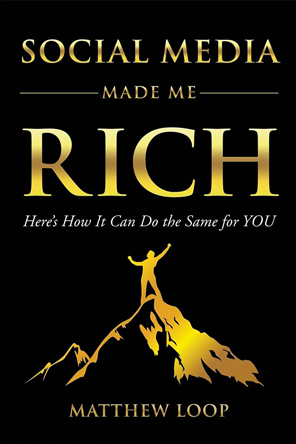 #9. Social Media Made Me Rich by Matthew Loop
Here's a book dedicated to solo-preneuers and business owners trying to figure out the digital world by themselves. Matthet Loop provides a crash course on how to use social media strategically and effectively.
Matthew is an entrepreneurial success from the early days of the internet. He quickly learned how to leverage the internet for his business and currently teaches his secrets to other business owners and fortune 500 companies.
Analysis paralysis is an epidemic that cripples countless dreams and great ideas. Be swift, decisive, and always move forward.
---
[ DOWNLOAD THE E-BOOK | GET A COPY ]
Use the Best Marketing Books to Build Your Business
This list of digital marketing books is the perfect starting point for any entrepreneurs, marketers, or business owners to learn the fundamentals of making money online. The titles suggested are not only best-selling books, but also filled with invaluable information that's worth the time and money while setting up your business for success.